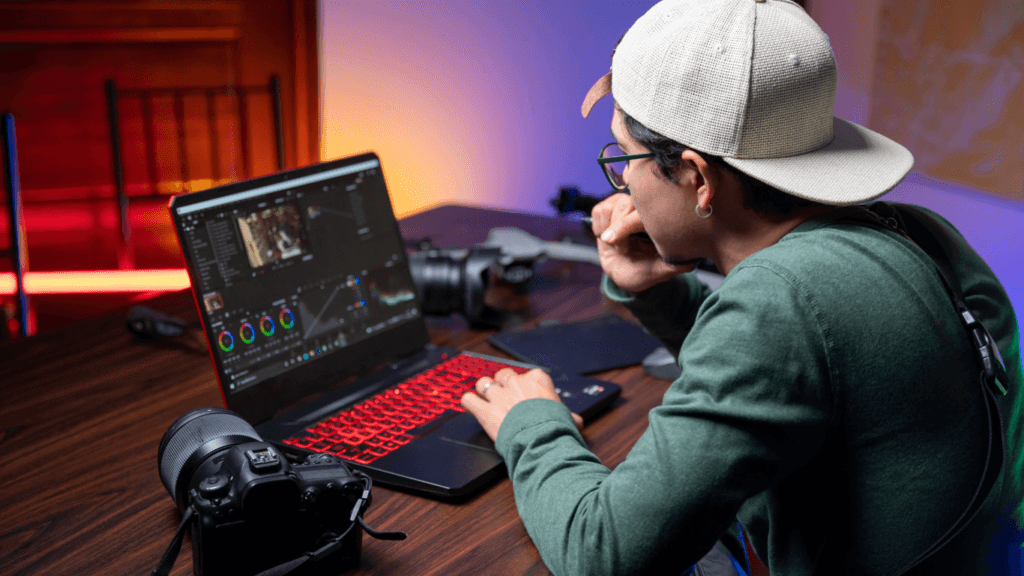 Video content has become a necessity in every business. It is no longer an avenue to help you get an upper hand, you are in a hurting position if you are not using video for your organization. 
Creating quality video content consistently can be tough, and in some cases requires the expertise of a professional video production company. Let's discuss why you need a professional video production company to produce consistent, high-quality videos for your business.
Quality of Video Content
The quality of video content is the most important factor in determining its success. And, no, we aren't directly talking about how the video looks. Why should someone spend their most valuable currency, their time, to watch your video? 
You need to make sure that the content from the video production company that they are creating is either educational or informative. And it should be both for the highest level of success. Using emotion (positive or negative) to draw them in and continuing by feeding the hunger that is learning to keep them in is the best path to retention and consumption.
A professional video production company has the experience and equipment necessary to produce high-quality videos that will engage your target audience. They have the knowledge and skills required to create videos that are visually appealing, emotionally impactful, and informative.
Professional video production companies have access to the latest technologies, cameras, lighting, and editing software. They know how to use these tools to their fullest potential to create high-quality video content. This ensures that the final product is of a high standard, and it will effectively convey your message to your audience.
Saves Time and Money
Working with a professional video production specialist will save you both time and money. You may invest more upfront, and it may seem intimidating to start. But in the long run, as long as you are working with a video production company that is a good fit for you and your team, you will see results that greatly outweigh the investments. 
The video production you work with should be taking care of all the details, including pre-production (planning the content and filming logistics), shooting, editing, and post-production (including finalizing the video and distributing it to all applicable platforms). This allows you to focus on your business and not focus on learning an entirely new profession.
A professional video production company can also save you money in the short term. They know how to work within a budget and will ensure that you get the most value for your money. If they are anything like SquidCrate, they will make sure that all your videos are multifaceted, meaning they can be implemented in multiple channels rather than just as social posts giving you further mileage per video and making the implementation cost per problem-solved drop drastically.
Conclusion
A professional video production specialist is essential for any business that wants to incorporate video content into its marketing strategy while not being stuck with a learning curve. They have the experience, expertise, and equipment necessary to create high-quality videos that will engage your audience and achieve your marketing goals. 
Hiring a professional video production specialist can save you time and money while growing your brand and in turn increasing your overall revenue.
If you are ready to start working on a video strategy for your business, click below to set up your 100% free discovery call that you WILL leave with value even if you aren't ready to work with us.